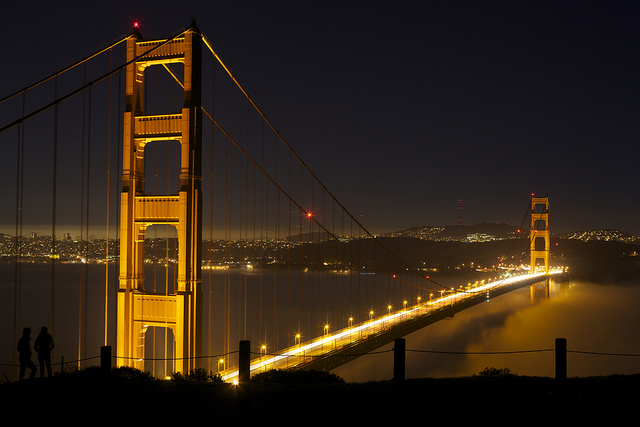 THE CONTEST IS NOW OVER!
BUT STAY TUNED FOR A POST ANNOUNCING THE WINNERS…
—
Yes, you read that right. I'm hosting a writing contest with a big prize – a FREE TRIP FOR TWO TO SAN FRANCISCO! No gimmicks or tricks, I promise.
HOW TO ENTER!
In 1200 words or less, write an essay telling us the most adventurous thing you've ever done and what being adventurous means to you. Make it funny, serious, thrill-seeking, or emotional and introspective. You pick! It's your adventure, after all. More background here.
Your essay must be completely original, not appear anywhere else online, and by entering you grant Far & Wise the exclusive right to publish your essay if it's selected as a winner (which may include some editing). If your essay isn't chosen, you're free to publish it elsewhere.
Send your completed essay to farandwise@gmail.com in the BODY of the email (not as an attachment!) and include all of the following in this order:
Your full name
The title of your essay
Your website (if you have one)
A short two-sentence biography
Your essay, in the body of the email
THE PRIZES
There will be one (1) grand prize winner, and that winner will receive:
Hotel accommodation for two (2) people for three (3) nights in San Francisco.
Two flights to the San Francisco Bay Area (Airports: SFO, OAK, or SJC) on American Airlines or US Airways, not to exceeded 100,000 frequent flyer miles.
A customized itinerary to help you see the city based on your interests and with the goal of getting you beyond the well-tread tourist path!
Total approximate value of the grand prize being awarded is $3000.
Second & third prizes have not been announced yet. Stay tuned.
DATES
The Contest begins at 7:00 pm PT on Monday 09/09/13, and ends at 7:00 pm PT on Monday 10/14/13. All Entries must be received by Monday, 10/14/13 at 7:00 pm PT. The contest essay question will be announced publicly on this page on Monday 9/16 (see above). The winner will be announced on Far & Wise, on or around 11/1/13.
Please be careful with the deadline! I won't accept anything that's submitted after it. 7 pm PT = 9 pm CT = 10 pm ET. If you have any questions, check this Time Converter.
ELIGIBILITY
The contest is open to legal residents of the 48 continental United States and the District of Columbia.* Each participant is limited to one entry. If more than one entry is received, only the first entry received will be considered. My family (including my best friend and her husband, who may as well be family!) and anyone connected with the conduct of this Contest are not eligible to participate.
*INTERNATIONAL READERS: I'd hoped to be able to make the contest available to everyone, but after investigation, the requirements are extensive and prohibitive. Residents of Canada and the United Kingdom are eligible, but I will still only fly you from a major American city to San Francisco.
THE JUDGES
Rest assured that your entries will be in good hands. I'm so excited that these wonderful ladies (and very accomplished writers) have agreed to help judge the contest.

Lavinia Spalding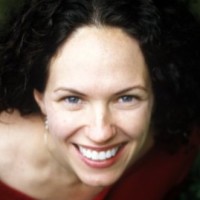 Lavinia is the author of
Writing Away
&
With a Measure of Grace
. She's also the editor of
The Best Women's Travel Writing
 and a member of the San Francisco Writers Grotto. You can find Lavinia on 
her website
 or on 
Twitter
.
Jodi Ettenberg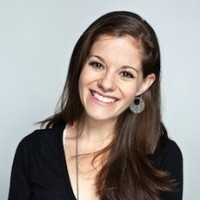 Jodi writes the popular travel blog,
Legal Nomads
. She's a soup expert & former lawyer from Montreal, contributing editor at Longreads, and author of 
The Food Traveler's Handbook
.
Jodi on Twitter
.
Katie Hammel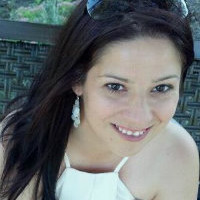 Katie is a freelance writer and the Commissioning Editor at 
Viator.com
. Her writing has appeared on Gadling, the BBC, National Geographic's Intelligent Travel blog, and Travel + Leisure.
Katie on Twitter.
WHY DO THIS?
I love this city, and all the interesting things it has to offer — from the Mission to the Marina. I'm so thankful for the opportunities I've had, including the chance to explore San Francisco, and now I want to celebrate by helping someone else have a similar experience — without the burden of sky high hotel costs and expensive flights!
WHO AM I?
My name is Angela. I'm a licensed lawyer and longtime Texan living in San Francisco. Years of visiting San Francisco convinced me that it was time to try living here, and I moved to SF in June 2012. I write at Far & Wise because I love learning about the history, food, culture, and intriguing stories of new places, both around the world and closer to home in the San Francisco Bay Area. More about me and Far & Wise.
OTHER TERMS & CONDITIONS
The odds of winning will depend on the total number of eligible entries received. Winners are responsible for any taxes associated with a prize. Decisions of the judge(s) will be final and binding on all matters. Prior to announcing on Far & Wise, the winner will be notified via email. Prizes are subject to verification. The winner may be required to sign a liability and publicity release. Any prize may, in my discretion, be awarded to an alternate winner if the release is incomplete or not returned within 3 business days after being sent to a winner, if a prize notification or prize is returned as undeliverable, or if I cannot notify a potential winner for any reason. Void where prohibited by law.
The beautiful photo above was taken by my friend Scott Schiller (aka Schill).
SIGN UP TO GET EMAIL UPDATES