Coming straight from frozen Helsinki back to a warm and sunny SFO was a surprise, in the best possible way. Much like spring itself in Scandinavia was a surprise to me. It's a combination of sunny skies, blooming yellow and purple bulbs, wipping winds, and still cold temperatures, even including ice in Sweden, Norway, and Finland.
Below are a few pictures that capture this combination sun and ice from each of my stops…
Update: I've also included links to all my other Scandinavia posts at the bottom of this one! Enjoy.
HELSINKI, FINLAND
The fog on my flight made it impossible to view any of the beautiful islands and scenery enroute to Helsinki from Stockholm, and I was a bit worried that I wouldn't see anything but fog during my stay. There ended up being plenty of fog, but also many moments of sunshine.
Below is the fog that greeted me at Helsinki Airport. Yellow Hyacinth blooming on Aleksanterinkatu Street. Sunny Helsinki Cathedral at Senate Square. A frozen boat and cafe named for Nicolas II of Russia (the most liked tsar who gave Finland more autonomy under his rule) in Helsinki Harbor. Fur hats for sale in Market Square. Coffee in an outdoor tent in Market Square with new Finnish friends. And the imposing Russian Orthodox Uspenski Cathedral.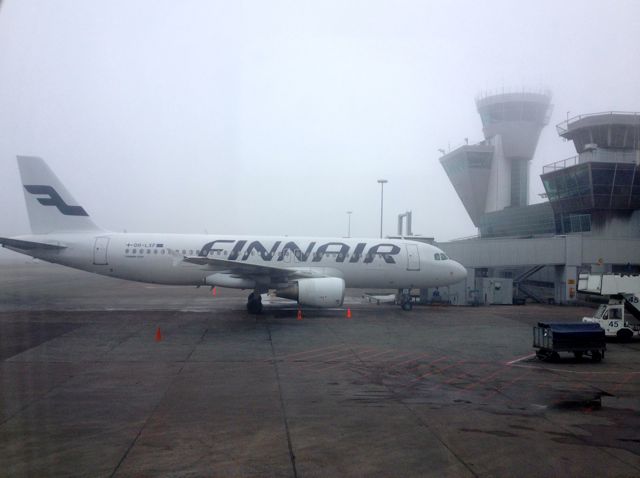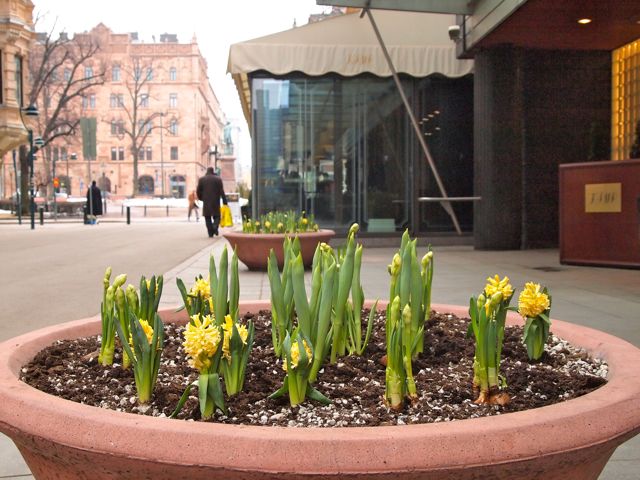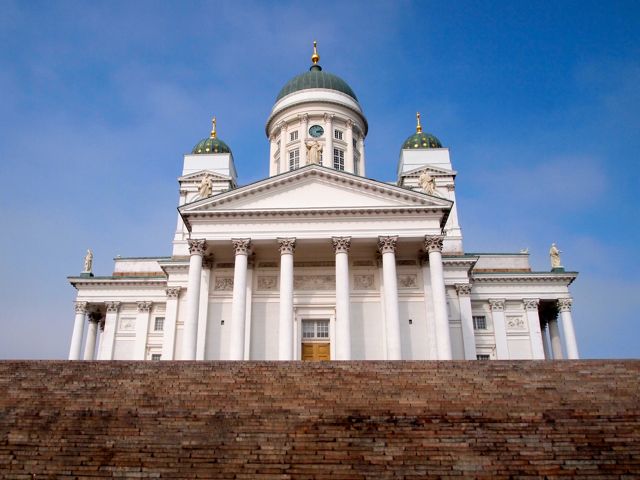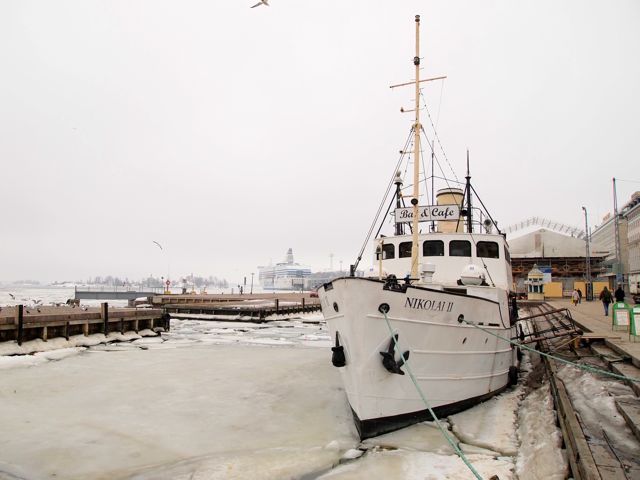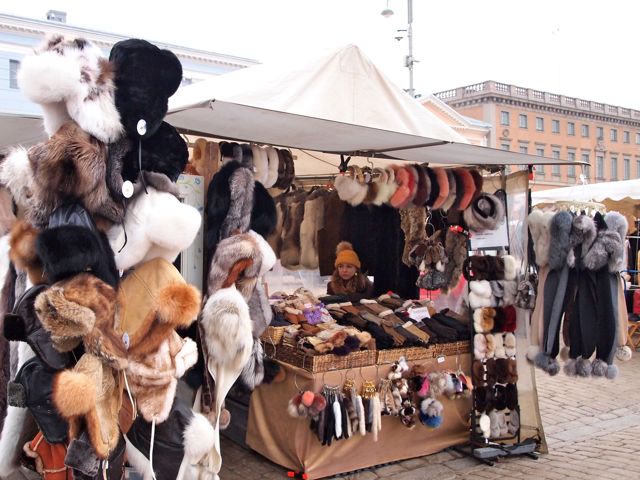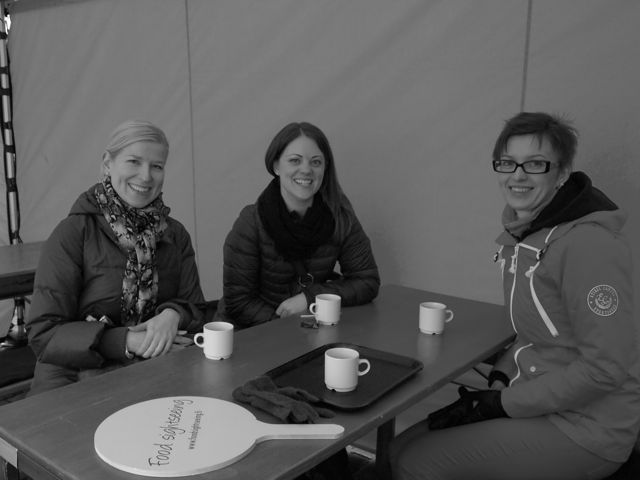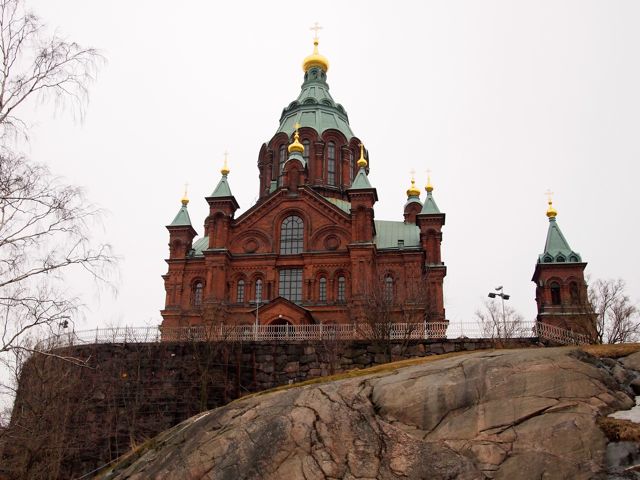 STOCKHOLM, SWEDEN
Below is Gamla Stan (Old Town) from the water. That's me bundled up across from the Stockholm City Hall, where they host the Nobel Prize banquet each year. Chokladkoppen, a great place to warm up with hot chocolate and sweets in Galma Stan. Swedes with amazing resilience eating at outdoor restaurants at Kungsträdgården. And the snow touched view of Södermalm from my hotel.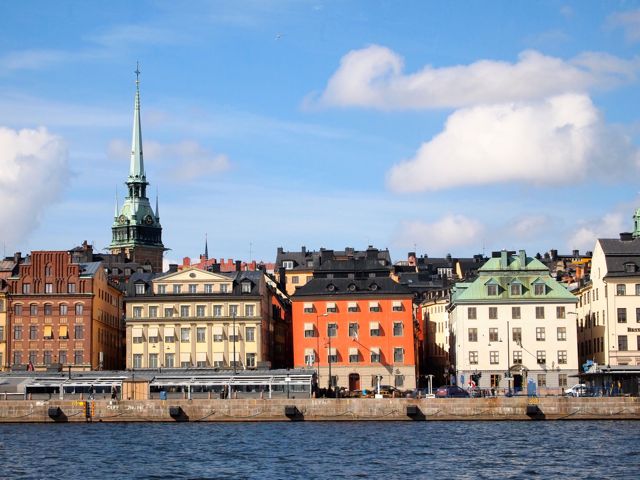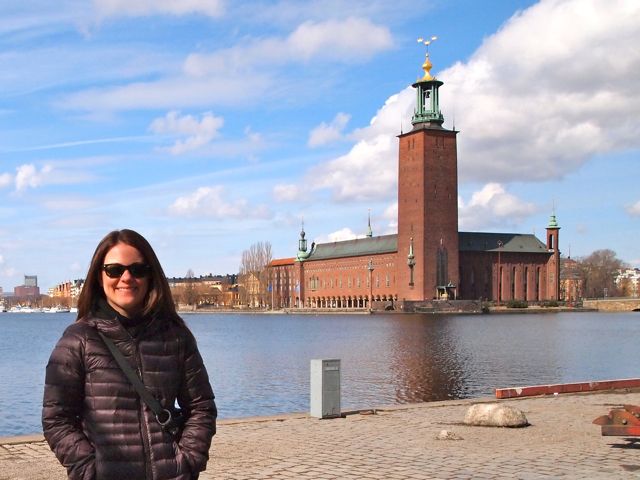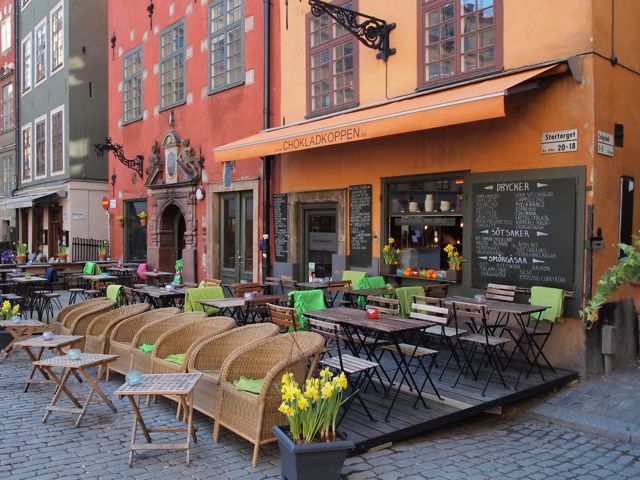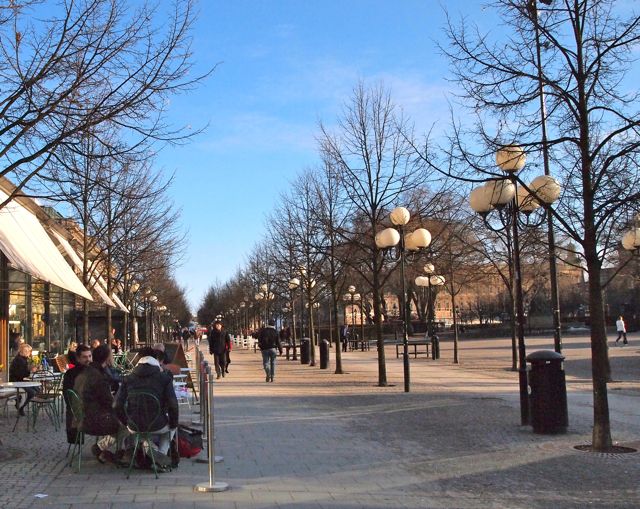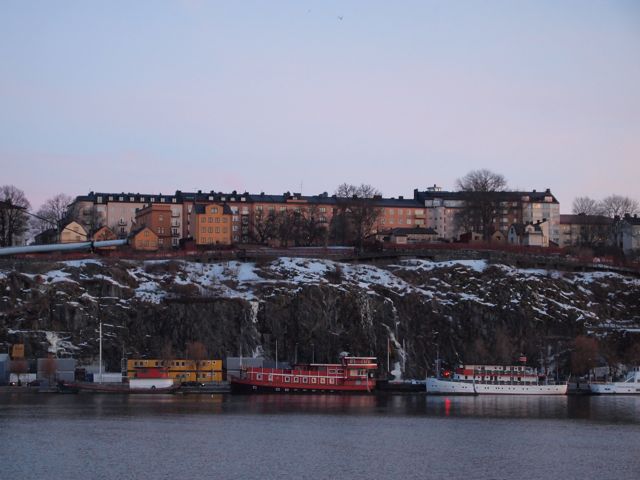 OSLO, NORWAY
Beautiful thatched cottages near Holmenkollbakken, the ski jumping hill. A woman and her dog (with booties) after cross-country skiing. Jane Rusby, Marthe Hagen, and me in a photo taken by Carolina Baker. Crocus blooming in front of Oslo City Hall. And a snowy Akershus Fortress and Castle.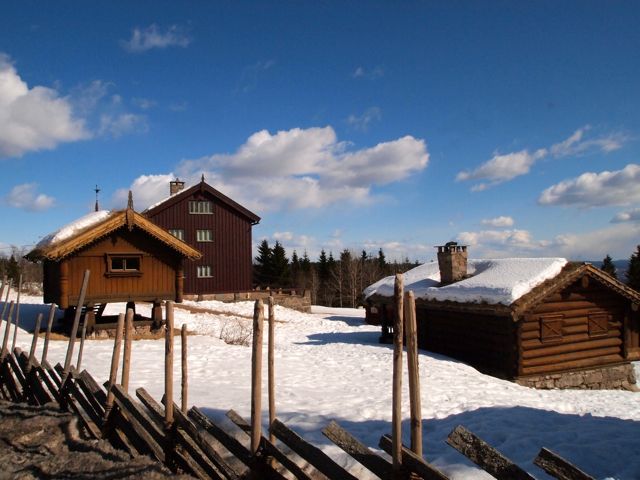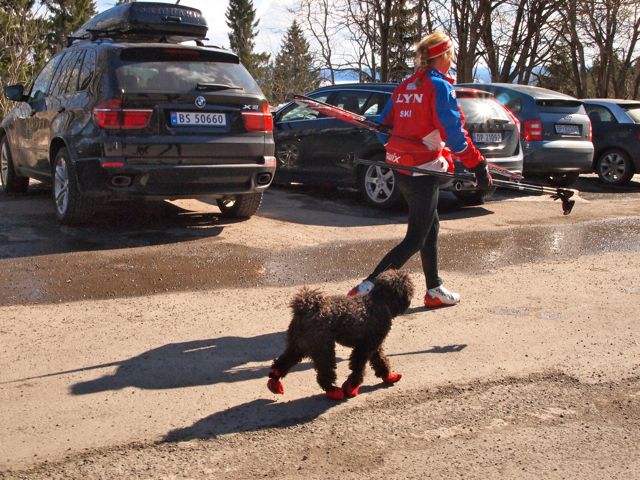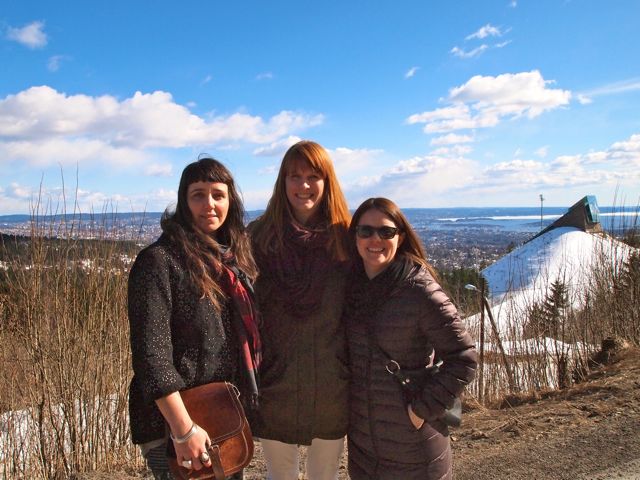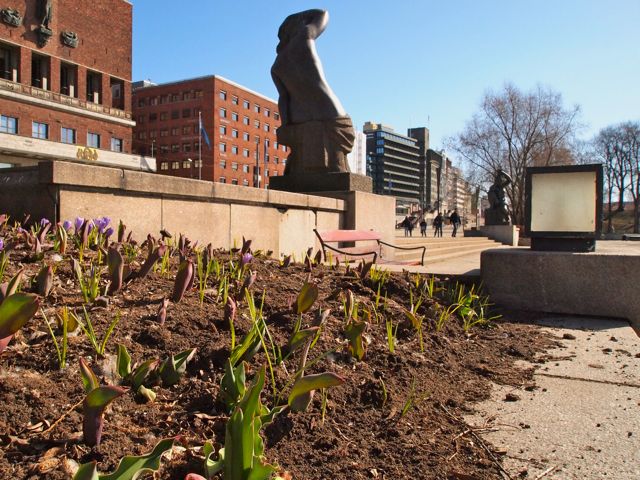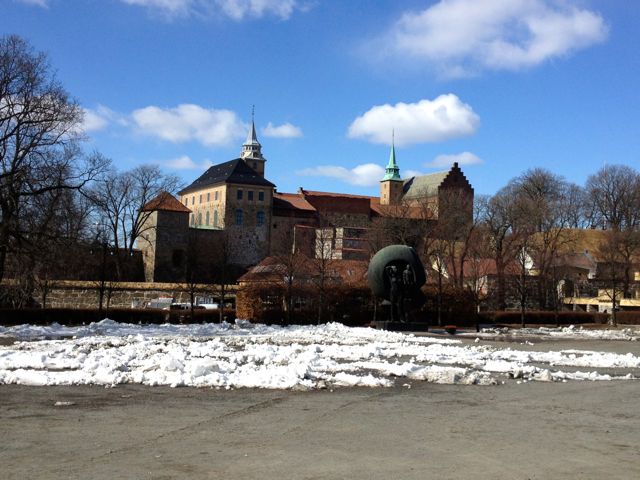 COPENHAGEN, DENMARK
Being connected to mainland Europe, Copenhagen was considerable warmer than everywhere else I visited. It was a good place to start. Below is a canal alongside Christiansborg Palace. Beautiful Rosenborg Castle with purple crocus and other spring flowers blooming on the castle grounds. Torvenhallerne Market, with over 80 shops and farmers market, which reminded me of the Ferry Building in San Francisco. And the picnic tables and daffodils at Torvenhallerne give the feeling of spring in Copenhagen.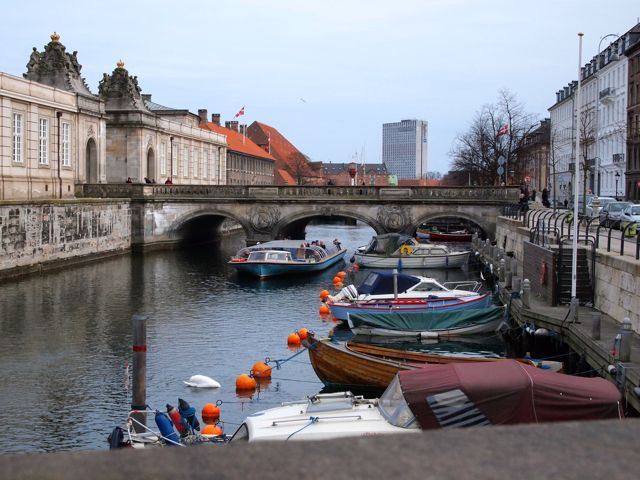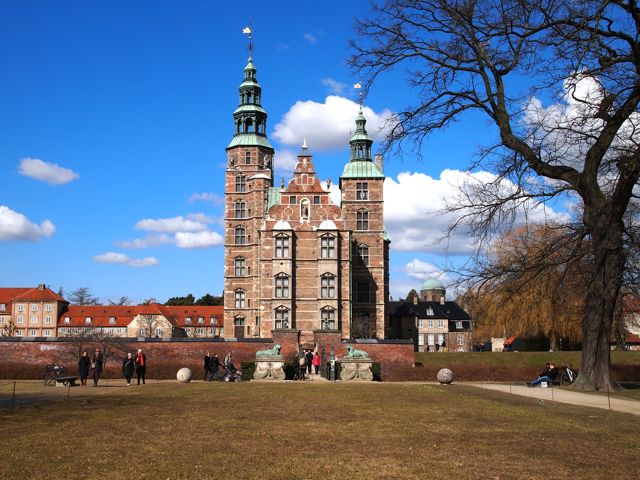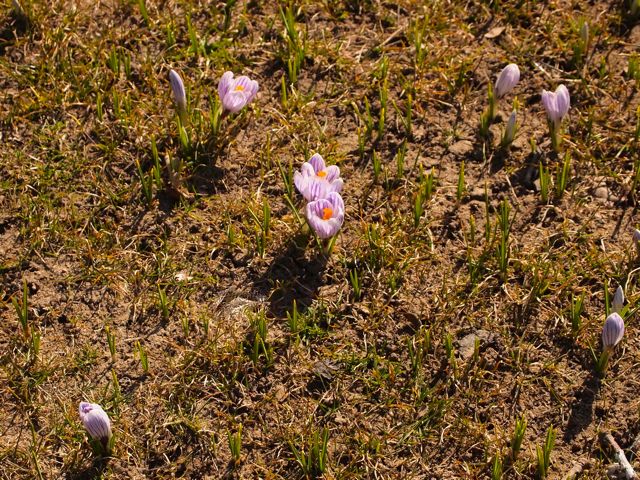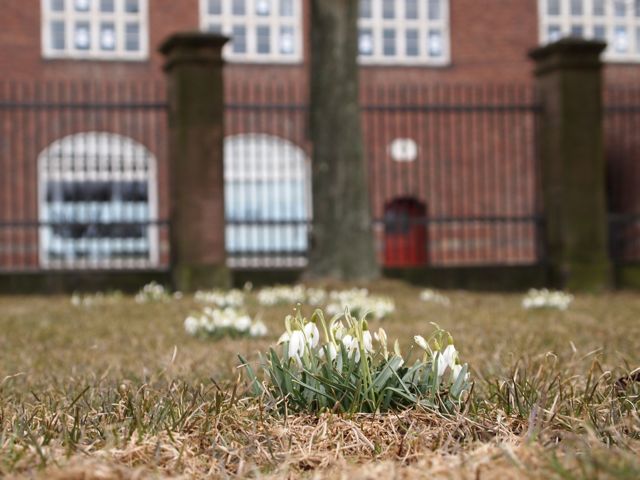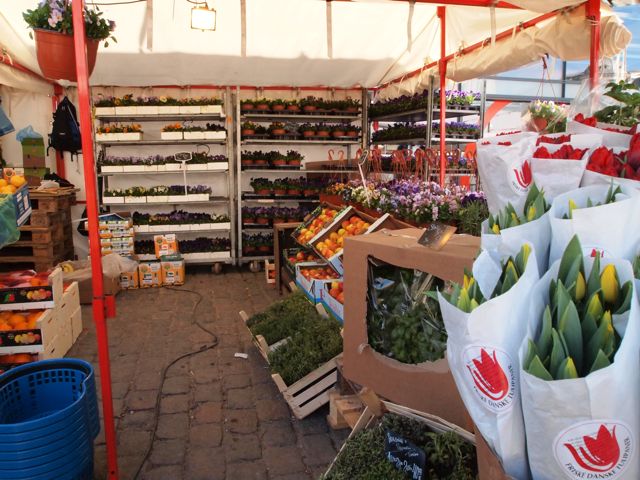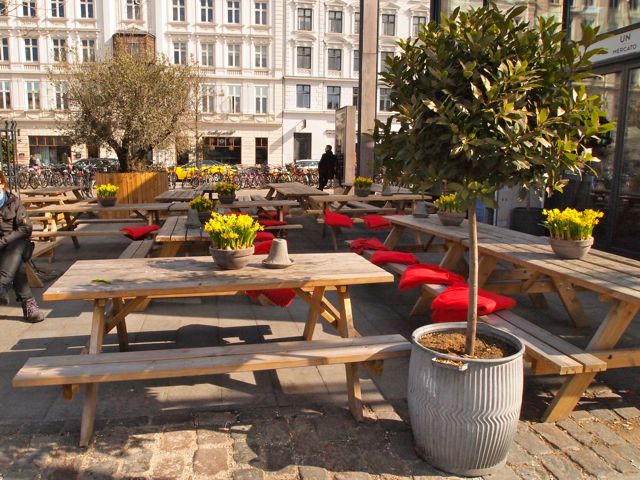 There's more to come from my trip to Scandinavia, including one of my favorite parts of traveling in Scandinavia and what I waited 16 years to taste again Copenhagen!
Other Posts From Scandinavia
Here are all the other posts from my trip: