The Curated Commute is a series where I pick interesting podcasts or other audio treats to accompany you on your commute. Hopefully they'll entertain you and maybe even help you learn a little something while you're en route…
 ***
You might be surprised to hear that new things are being discovered (and theorized) about the moai statutes and the Rapa Nui people on Easter Island. The moai were carved between 1250 and 1500 after all, but it's true.
Listen to today's featured podcast from Stuff You Missed in History Class podcast to find out more.
Click here to play the podcast (30 min).
Spoiler Alert: Moving the Moai
Assuming you're not driving during your commute, you can also check out this video from National Geographic showing a new theory about how scientists they think the moai could have been moved into place on the island after they were carved elsewhere in the quarries.
And, finally, here's some perspective on the size of the moai…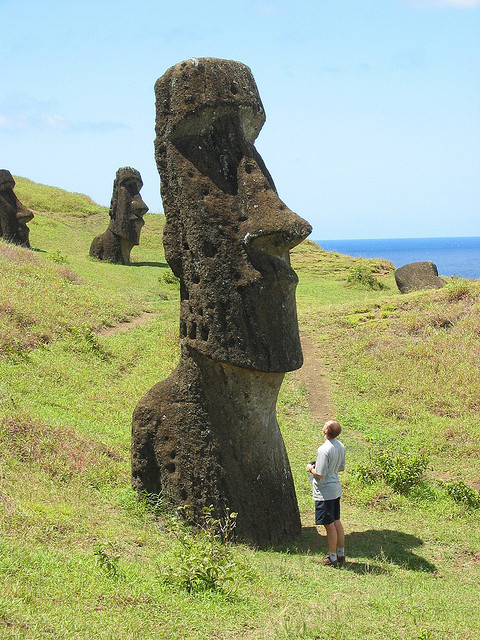 For other podcasts to enjoy while commuting, check out the For Your Commute page.
—
Photo: Individuo,  Robert Nyman