A friend recently asked me to describe the most beautiful place I've visited… It's such a hard question, but I completely understand the desire to ask it because I love to know the answer to the same question from fellow travelers.
But, there are so many beautiful places in the world! Southern Europe, especially the South of France and the Amalfi Coast of Italy, rank highly for me, as does Northern California, but I choose a different answer…
I choose flying into the Andes and landing in Medellin, especially the mountains surrounding the city as you drive into the valley from the airport. Maybe it was partly the anticipation of seeing this infamous city for the first time in December of 2010 and nervously traveling by myself only to discover such a beautiful setting and great city. It was a travel high for sure. A moment to remember.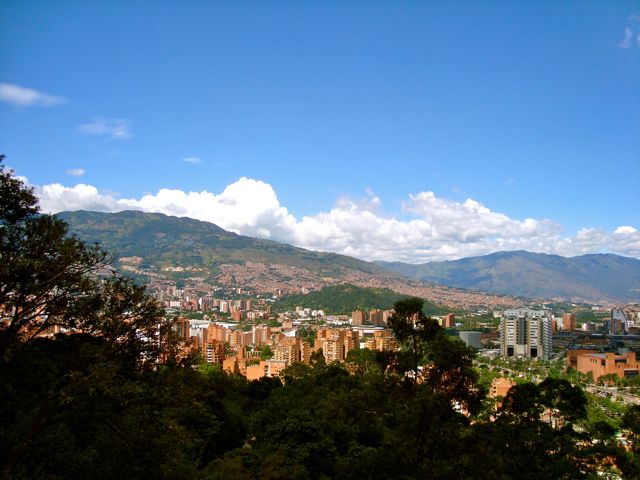 There were plenty of other moments to remember too — filled with beautiful art, loaded arepas from street vendors, a little roughness around the edges in downtown, and amazing interactions with the city's generous and honest people even at times when my Spanish failed me and it would have been easy to take advantage of my ignorance.
I don't know when I'll make it back to Medellin, but I'd love to return. So occasionally when I come across some links I save them for my next trip… If you find yourself there, here's a list of links to things I wish I knew about then.
Next Time in Medellin, Colombia
I never did find a cooking class for tourists to learn how to make arepas and other Colombian food. If you know of one, let me know. Next time, I'd probably just make a friend and ask him or her to show me!