Shortly after I moved to San Francisco, I learned that one of my favorite artists had spent time here too. Diego Rivera, the famous Mexican muralist, visited San Francisco in the early 1930s. It was a working honeymoon for him and his wife (and equally famous artist), Frida Kahlo. They spent months in the city as the celebrated guests of their well-heeled patrons and left behind four murals, plus at least one other painting that's at the SFMOMA.
Since studying Rivera's work in college, it had been on my personal bucket list to see one of his murals in person. I'd always assumed that I needed to go to Mexico City to see them. So I was surprised and excited to find out about the four murals by Rivera in the Bay Area.
Below is a map showing each of the locations and a link to my post about each mural. Enjoy!

View Diego Rivera Murals in the Bay Area in a larger map
DIEGO RIVERA'S FOUR MURALS IN SAN FRANCISCO
#1 The Making of a Fresco at the the San Francisco Art Institute.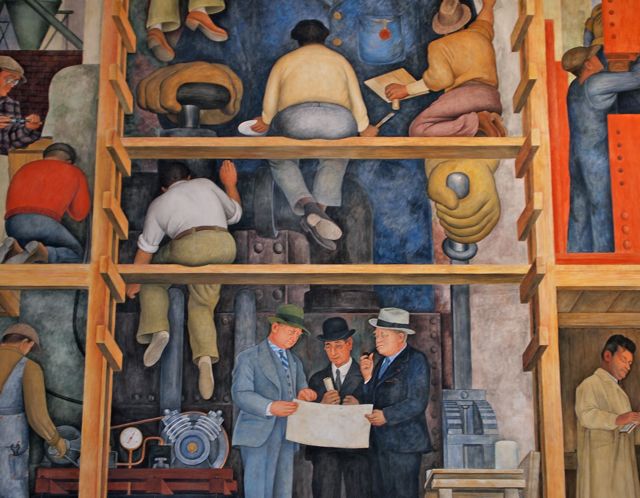 #2 The Allegory of California at the City Club of San Francisco.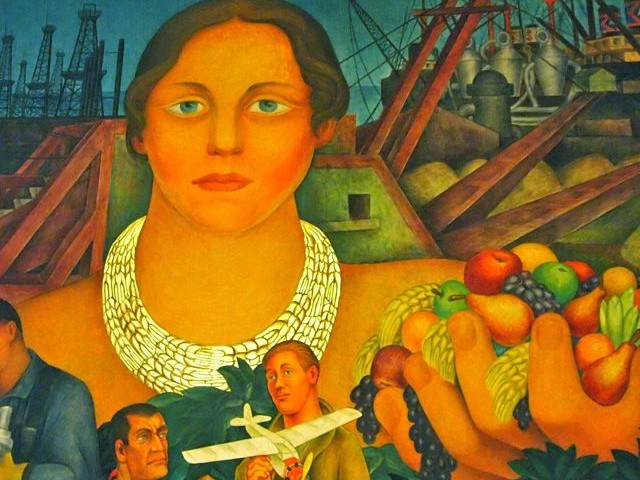 #3 Still Life & Blossoming Almond Trees in Stern Hall at UC Berkeley.
(Photo by: Joaquín Martínez)
#4 Pan American Unity at City College.