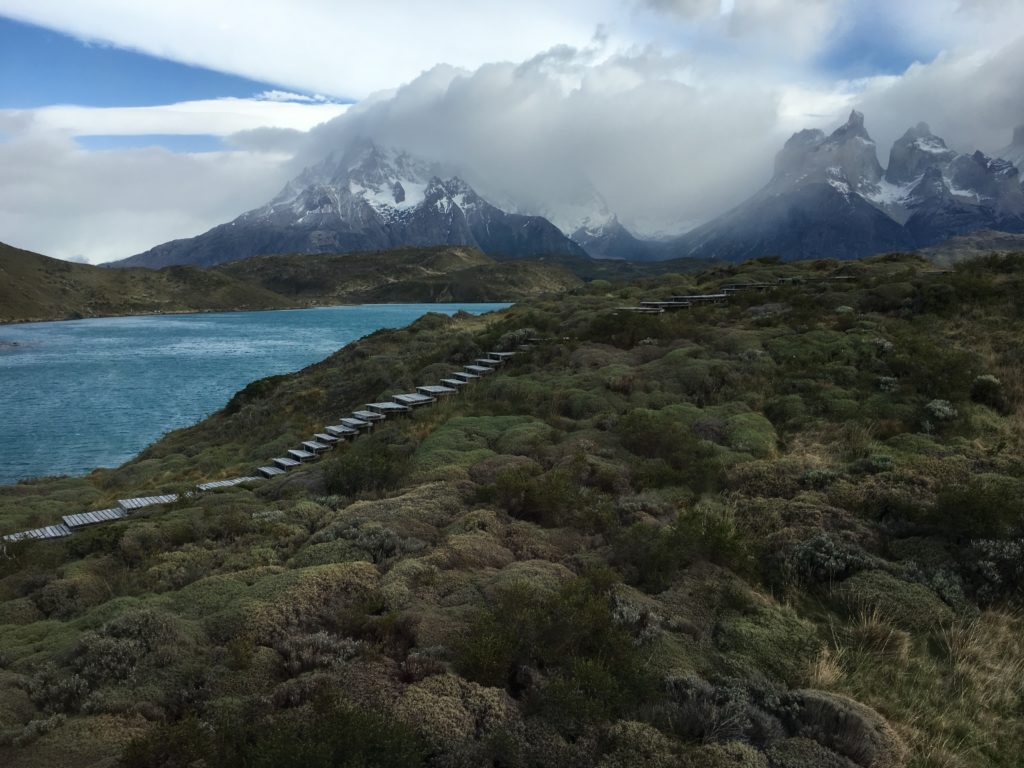 This was the incredible view outside our window at Explora, the hotel we stayed at in Torres del Paine National Park in Chilean Patagonia during our honeymoon. The wind in this part of the world is legendary and a topic of conversation daily, like the fog in San Francisco. One at least a couple of the days we were visiting, the wind really picked up. Or so we thought, the guides weren't overly impressed. Just a normal day in Patagonia apparently.
"An otherworldly range of mountains exists in Patagonia, at the southern end of the Americas. It is a sublime range, where ice and granite soar with a dancer's grace. From the mountains' feet tumble glaciers and dark forests of beech. The summits float in the southern sky, impossibly remote. Climbers who gaze upon these wonders ache to unlock their secrets. Hard, steep, massive, these might be our planet's perfect mountains.
To court these summits is to graft fear to your heart, for all is not idyllic beauty among the peaks of Patagonia. They stand squarely athwart what sailors refer to as the "roaring forties" and "furious fifties" — that region of the Southern Hemisphere between 40º and 60º south latitude known for ferocious wind and storm. The violent weather spawned over the great south sea charges through the Patagonian Andes with gale-force wind, roaring cloud, and stinging snow. Buried like a rapier deep into the heart of the southern ocean, Patagonia is a land trapped between angry torrents of sea and sky."
From Enduring Patagonia, by Gregory Crouch
On one horseback riding trip, I ended up gripping the saddle with both hands (and legs) to stay on top of the horse as a gust of wind blew through, and the night before, in a sleepy state I was convinced the wood siding was coming off the hotel because of all the rumbling. Thankfully, nothing much had changed when we woke.
Below is a short clip of the wind on our first day, when it wasn't actually all that windy!
A short clip of the wind on our first day, when it wasn't actually all that windy!