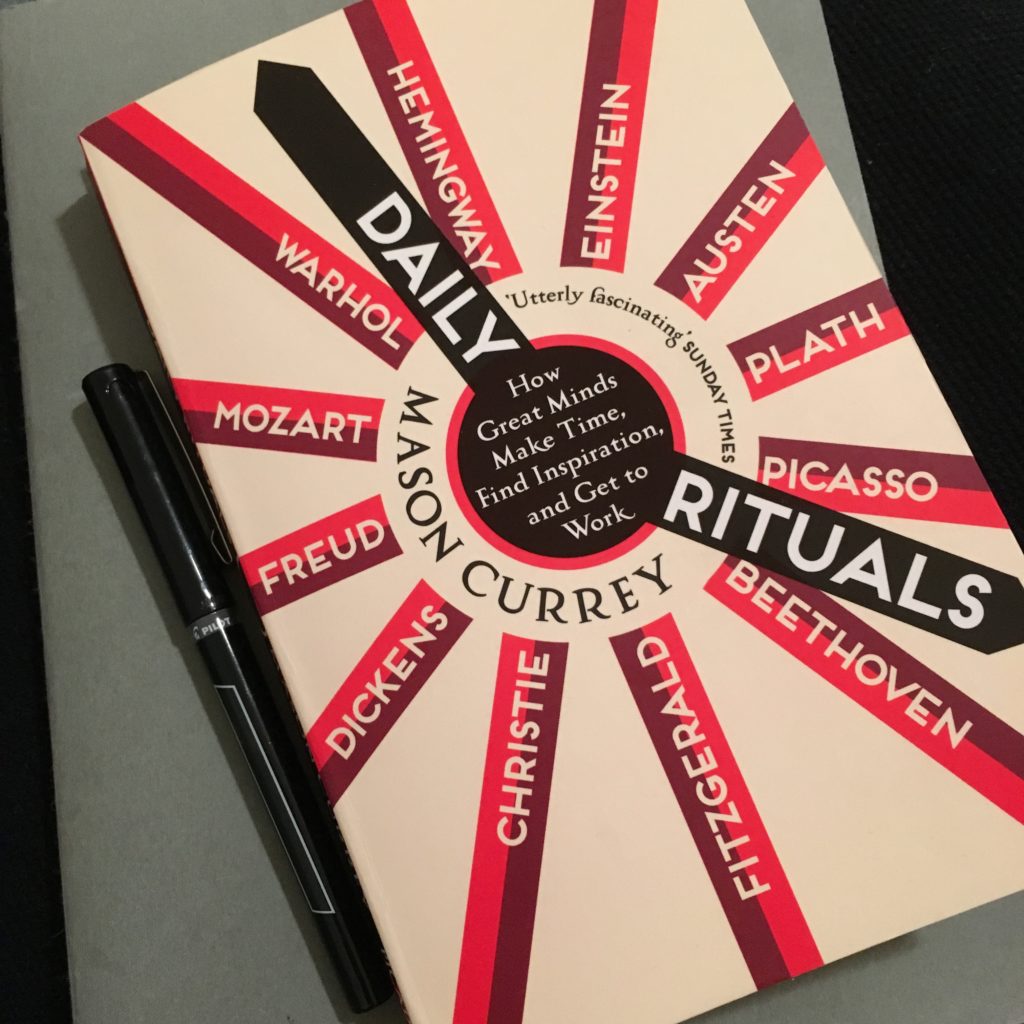 WHEN: December 2016 & October 2015
VERDICT: The first time I read this book in October of 2015 I devoured it. I've come back to it again now more than a year later, and I've loved it just as much the second time. In between, I'd find myself thinking about some quirky habit I'd read and wanting to remember who did it. So I'd thumb back through the book and inevitably get engrossed again for a few minutes. Learning about others routines was (and still is) illuminating. Occasionally, I came across something I'd like to adopt, and otherwise, I just found solace in knowing others are as quirky, or more so, than I am.
FAVORITE QUOTES:
"Routine, in an intelligent man, is a sign of ambition." ~ W.H. Auden
"[T]his is a superficial book. It's about the circumstances of creative activity, not the product; it deals with manufacturing rather than meaning." From Currey's introduction.
"But one's daily routine is also a choice, or a series of choices. In the right hands, it can be a finely calibrated mechanism for taking advantage of a range of limited resources: time (the most limited resource of all) as well as willpower, self-discipline, optimism. A solid routine fosters a well-worn groove for one's mental energies and helps stave off the tyranny of moods."
FAVORITE QUIRKY HABITS:
Søren Kierkegaard's peculiar way of drinking coffee: First, fill the cup above the rim with sugar. Then, add super strong coffee until it dissolves all the coffee. Proceed to write philosophy.
Maya Angelou's inventive solution for not being able to work at home: Rent a nearby hotel room and treat it like an office, arriving in the morning and staying until afternoon or later. She called it lonely and marvelous.
Nikola Tesla's love of darkness. When he arrived at the office at noon, his assistant would immediately draw the shades since he worked best in the dark.
Charles Schultz's daily lunch of a ham sandwich with a glass of milk. After driving his children to school in the family's station wagon, he'd get to drawing and continue to work through lunch eating the same thing everyday.